Fiendish Thieves
A downloadable game for Windows and macOS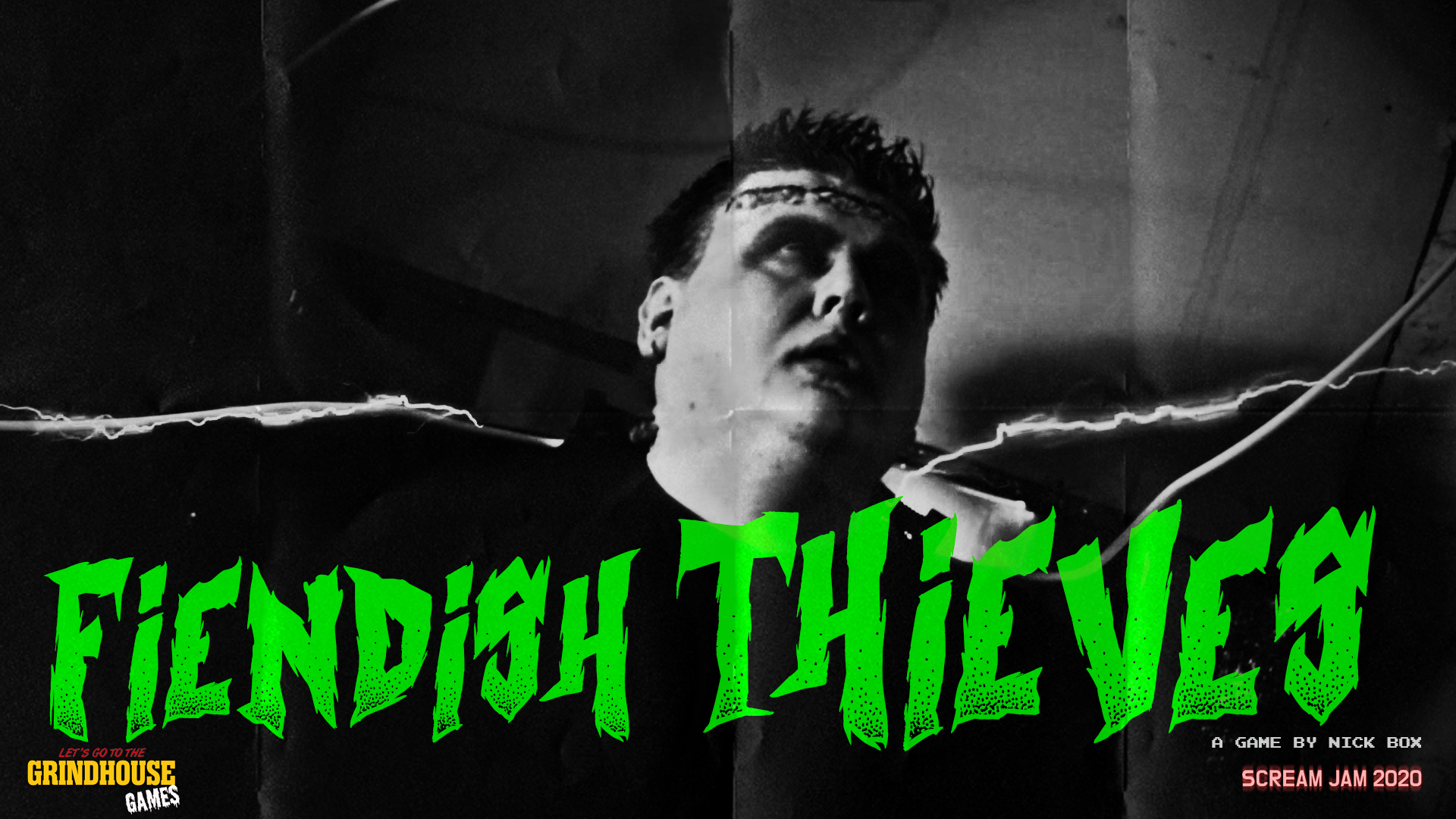 Spooky Comedy Horror Interactive Film / FMV Game.
Recently I made the switch from Film Maker to Game Dev after 15 relatively successful years on the indie horror movie scene and over 50 films under my belt Features and Shorts I have quite the back catolog and lots of unfinished projects too.
I have been Repurposing my films into FMV Games / Interactive movies over the last few months I had completed 3 of these projects already.
I've been using Game Jams as a good way to motivate myself and pick away at these games.
I wanted to do something for Halloween and discovered the Scream Jam. I had some footage from a Shoot back in 2013 when I shot a Family Friendly Spooky Halloween film originally called Monster watch, we shot it in the basement of a vintage cinema over 4 days was a fantastic shoot, However major problems with the sound recording equipment and the film was ruined due to terrible audio and nothing was ever done with the footage after. for year i tried to fix it and came up with various ideas of what to do with the footage but nothing ever came to light.
Then a few months ago at the start of this game dev journey I considered the possibility of having another go at trying to fix it and turn it into a game.
But i had so many other projects on i pushed it to one side, then i saw Scream Jam and thought this is the perfect time to give it a go, I cleaned the audio as best i could got some additional footage from a couple of regular collaborators and sat up all night every night for a week working on it.
This has been the hardest FMV game for me to make so far as my other games where based on finished Films this footage was still raw it needed the sound fixing then editing done this is the first time any of this footage has ever been seen by anyone. on top of all the editing and fixing there was putting the game together and ironing out some bugs but i got there in the end.
This has been a pretty Ambitious project for a Game Jam and i think its turned out pretty cool.
It's essentially Home Alone meets Frankenstein.
Starring Julian Seager (Death Race 4, Fisherman's Friends) Shawn C Phillips (Youtuber Coolduder) Boyd Rogers, Matt Stuart
Featuring
Stylized FMV video
Multiple paths
Multiple endings
Hidden scenes
Once the Jam is over I will clean up the audio some more , Implement suggestions made during the Jam and Possibly switch this to a Retail release
Unzip and run the file fiend.exe
BUG FOUND AT 18:40 UK TIME ON THE 23/10 FIXED VERSION UPLOADED
A Limited Physical Release of this Game is Now Available Limited to just 10 copies, These Physical Releases are to Help with Dev costs such as Steam Fees Etc and can be ordered here https://gogrindhouse.storenvy.com/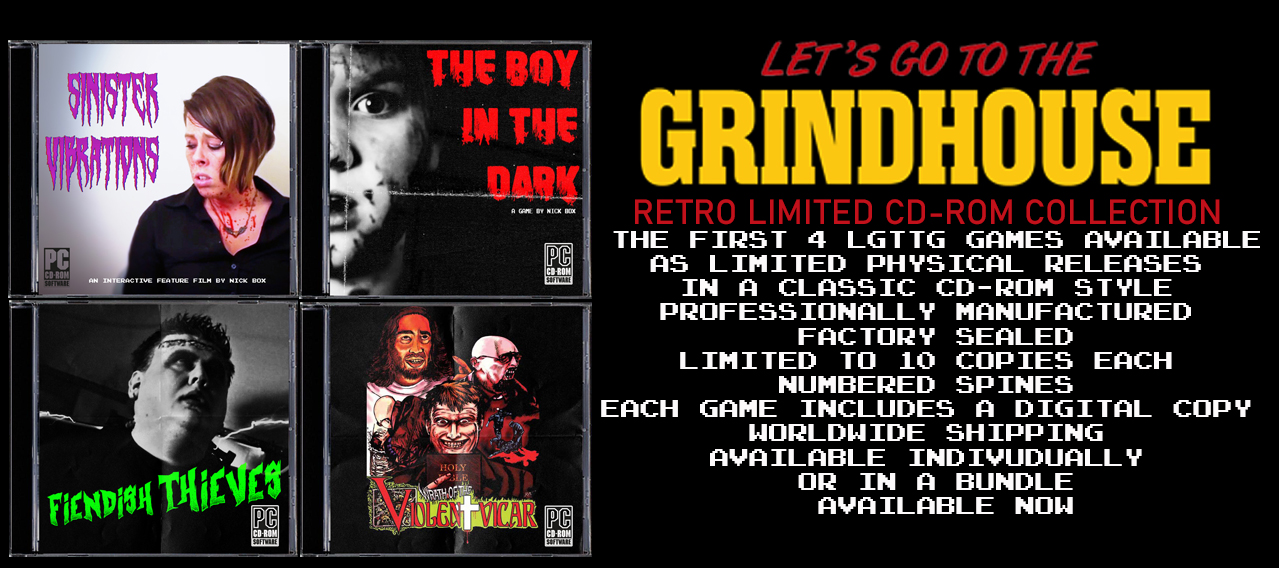 Purchase
In order to download this game you must purchase it at or above the minimum price of £2 GBP. You will get access to the following files:
FiendishFIXEDWINDOWS.zip
704 MB
FiendishMACfixed.zip
704 MB
Comments
Log in with itch.io to leave a comment.
Show post...

:D ah creepy and fun ...so cool
thanks for playing that's not the best ending if you go up a few flights of stairs before you should reach the true ending with another character and more surprises