Sinister Vibrations - Interactive Feature Film
A downloadable game for Windows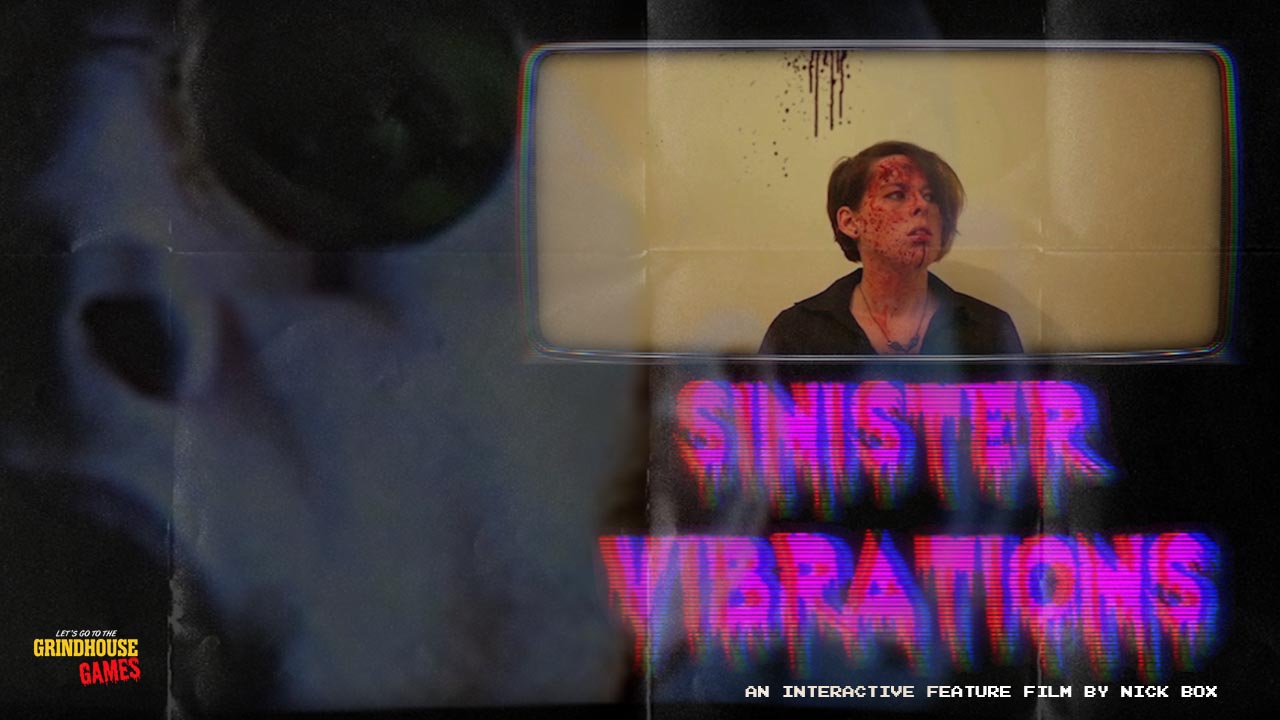 Feature Length Comedy Horror Musical Interactive Film / FMV Game.
3 Stories on 3 VHS tapes play the tapes in different orders to navigate through 3 stories that connect with multiple paths and endings.
A young woman attends a mysterious job interview.
An 80s popstar talks about his career.
A strange employment self help tape.
Starring Jade Mason, Julian Seager (Death Race 4, Fisherman's Friends) Shawn C Phillips (Youtuber Coolduder)
Featuring
3 interconnecting storylines
Multiple paths
Multiple endings
Hidden scenes
Anyone who Purchases this game will also get a Steam Key when the Game hits Steam later this month.
Unzip and run the file boy2.exe
A Limited Physical Release of this Game is Now Available Limited to just 10 copies, These Physical Releases are to Help with Dev costs such as Steam Fees Etc and can be ordered here https://gogrindhouse.storenvy.com/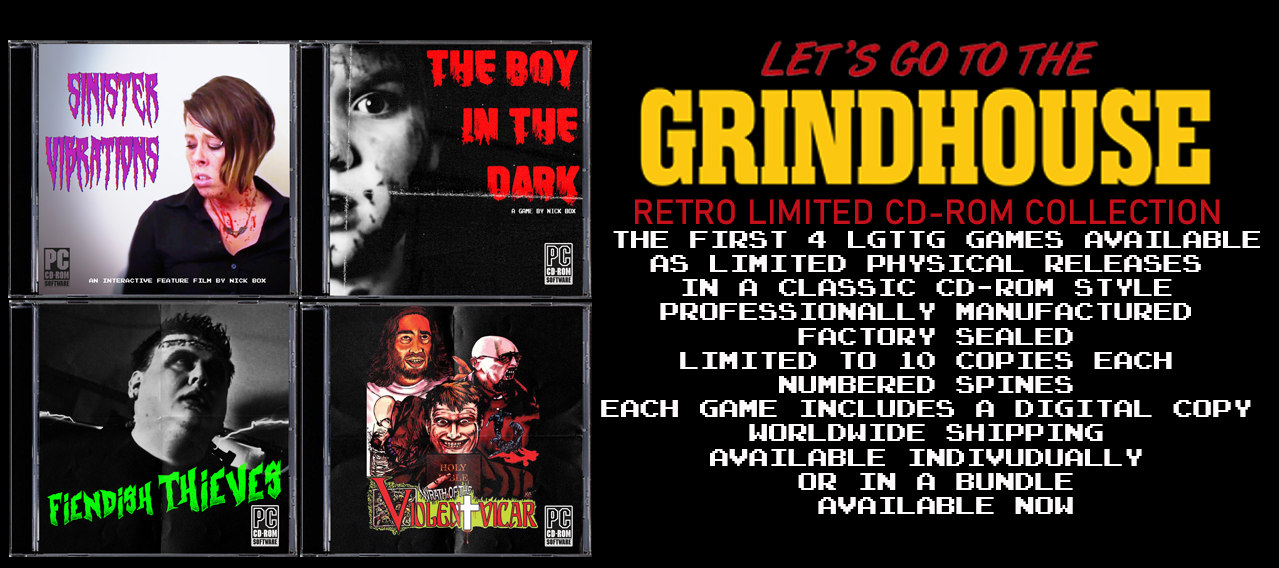 Purchase
In order to download this game you must purchase it at or above the minimum price of £3 GBP. You will get access to the following files:
sinister-vibrations-win.zip
3 GB
Comments
Log in with itch.io to leave a comment.
Just purchased the game - now downloading - your fmv game has me very intriuged. :)
It's a quirky one thanks for the support really appreciate it I been following your work for a while, my stuff's certainly not as pretty as yours but if you enjoy weird content you may get a kick out of it. Thanks again
I started to play it and definetly has a unique approach. I'm really enjoying it especially the musical number. Still yet to complete it though. On a side I thought initially it was made in Unity till I went through the game files. You built the engine from the ground up? I'm truly impressed.
I see you used something called TyranoScript. I'll have to check this out.
I used Tyranobuilder it's a Visual Novel engine but it's really good for FMV my first few games it's been really good for although you can do a bit more with Unity. I've done 4 projects using it but i am now trying to get my head around Unity as I have a few more ambitious ideas for my next couple of projects.
Oh wow, I should have check your store page - I have lots of downloading to do. If you need any help with Unity more than happy to help you out? Send me a tweet/DM at @d15bit and I can add you to discord or something if you like.
great jobs! good vibes ...think dario argento horror :D
Thanks for Playing and doing a video i appreciate it
i like style vhs 80s type horror .... this film vibes demons by dario argento ..
I love demons and yes this is the type of stuff my films / games are inspired by lots more to come some even more like that I just dropped a new one yesterday called Fiendish Thieves on here and I released Violent Vicar on steam this week I'll get you a key for it
ok :D test fiendsh thieves :D nice meet u .... and i like deep red ..this best vintage horror
I love The music to Deep Red
Ive just fixed the bug in Fiendish Thieves preventing the 2nd ending so you might want to redownload
Is that a dildo at 30 minutes? xD
There is. vibrator in it more than just once hence the title vibrations it's an integral part of plot not really used sexually though play a bit more and all will be revealed :)